The Horse market has relied on Water-Reels for years to improve footing, suppress dust and water ranches, horse arenas, pastures and paddocks, and polo fields. These areas require special care and attention. It is vital to maintain adequate traction, a springy footing, and low-dust environment to ensure the safety of both horse and rider. In ground irrigation systems and chemical dust-control treatments are expensive and potentially dangerous. Kifco Water-Reels provide a simple, safe, and cost-effective horse arena watering system. Our machines are a one-time investment that can save you both money and hours of labor.
See below to learn more about some of the options for caring for equestrian fields and grounds.
---
Determine the correct Water Reel for your project, Click Here.
For more information about Kifco Water Reels, or pricing, please contact us by phone at 352-888-7989 or email us.
---
Horse Arena Watering Systems / Footing / Arena Dust Control
Water-Reel Benefits:
Softens soil for better, safer footing in show and riding arenas
Provides excellent dust control – safer and more reliable than chemical treatments
Adds uniform moisture to entire arena
Can operate unattended and automatically shuts off when needed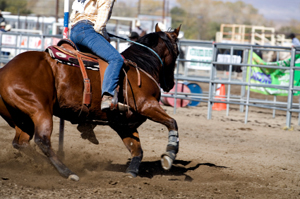 Suggested Products for Dust Control in Your Arena/Uniform Footing:​
B-Series Model E110 (The B-Series E 110 can run on most any residential or rural water supply.)
B-Series Model B110
B-Series Model B140
B-Series Model E140
B-Series Model E200SST (This model is perfect for Professional Rodeos and La Charreada for quick dust suppression between events.)
Pastures & Paddocks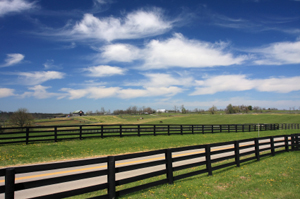 Water-Reel Benefits:
Promotes greener, healthier pastures and paddocks
Quickens recovery after intensive grazing
Affordable method of pasture irrigation for multiple areas with one simple machine
Suggested Products for Pasture & Paddock Irrigation:​
B-Series Model E110
B-Series Model B110
B-Series Model B140
B-Series Model E140
B-Series Model T200S
B-Series Model T200L
Suggested Products for Larger Pasture & Paddock Irrigation:​
B-Series Model T200L
All Ag-Rain Water-Reels
Ranches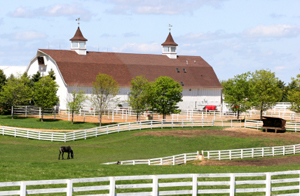 Water-Reel Benefits:
Flexibility to irrigate multiple fields with one machine
Arena dust control
Provides optimal riding conditions
Spreads water evenly
Operates with less time and labor than water trucks
Less compaction since only sprinkler travels across arena
Adjustable travel speed so you control run time and amount of water applied
Helps quicken re-growth in pastures
Economical – Can be used in your arena, then moved to the pasture
Suggested Products for Ranches:
B-Series Water-Reels
Ag-Rain Water-Reels
Polo Fields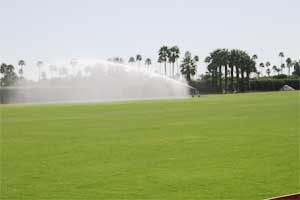 Water-Reel Benefits:
Flexibility to irrigate multiple fields with one machine
Excellent for dust control
Lower ongoing maintenance costs – no heads to repair or winterize
More affordable than in-ground systems
Safer than in-ground systems for both horses and riders
Polo Field Design Tools: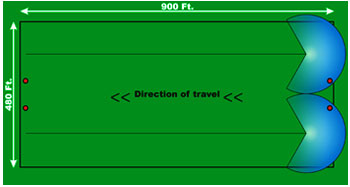 T40x1250
Minimum Inlet Pressure: 87 PSI
Flow: 300 GPM
Minimum Irrigated Width: 249 ft
Passes Necessary: 2
Nelson SR 200: 1.46″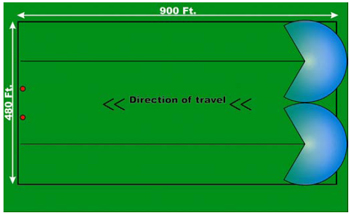 T37x1220
Minimum Inlet Pressure: 120 PSI
Flow: 260 GPM
Minimum Irrigated Width: 238 ft
Passes Necessary: 2
Nelson SR 150: 1.18″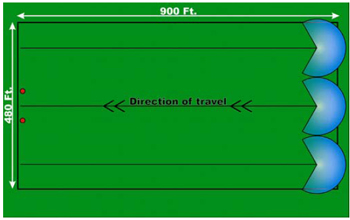 T30x980
Minimum Inlet Pressure: 71 PSI
Flow: 100 GPM
Minimum Irrigated Width: 172 ft
Passes Necessary: 3
Nelson SR 150: .86″
Suggested Products for Polo Field Irrigation:​
Ag-Rain Model T30x980
Ag-Rain Model T37x1220
Ag-Rain Model T40x1250